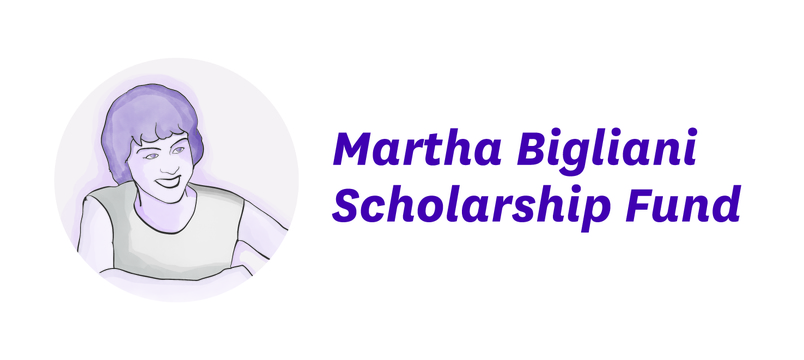 Martha Bigliani Scholarships Awarded
December 10, 2015 12:27
Washington, DC, USA (December 10, 2015) – Youth For Understanding (YFU), a global leader in intercultural exchanges, believes that all students should be given the possibilities to participate in cultural exchange, but recognize that it isn't possible for everyone to afford the cost of the program. Through our International Scholarship fund, we allow for outstanding students that need financial support to be able to participate in a YFU exchange program. It is an opportunity to see the world up close. Our programs expose participants to everyday life in a different society. It's learning from the inside out, which only happens when a person has time to think deeply about what they are learning. Our core program allows the time to become immersed in daily life.
Adriana from YFU Columbia will go on exchange to YFU Norway. She is a musician who loves to teach her classmates, church congregants, and disadvantaged members of the community how to play the bass. Adriana also teaches Sunday school and is active at school to help her fellow students, where she is the top student in her class. Recently, Adriana and her family enjoyed hosting a student from Norway. She saw firsthand what it was like to be an exchange student and looks forward to that kind of challenging opportunity to learn to love a new family, broaden her perspectives, and travel to a place very culturally and linguistically different from Colombia. Of course, Adriana is also looking forward to experiencing snow for the first time as well.
Maria-Helena from YFU Estonia will go on exchange to YFU Japan. She has been active in her community since she was a very young child, volunteering with UNICEF the Red Cross, and helping elderly neighbors. Maria-Helena has even planned a fashion show and also represented her school at the National Estonian Math Competition where she won first place. During her exchange, Maria-Helena wants to build bridges of understanding and tolerance between Estonia and Japan. While gaining a deeper understanding of the language, culture, and culinary traditions of Japan, she wants to be active in her exchange community.
The world needs YFU. Today, social media, including YouTube and Facebook, have begun to replace the broadcasts of the past. Yet, the more mass and social media seem to connect us, the easier it is to form stereotypes, and we can be fooled into thinking that a country's reality matches what we see in the news and online. YFU cultural exchange programs provide the ultimate reality check to a worldview based on stereotypes.
By participating in an exchange program, students experience tremendous personal growth, and at the same time, the positive impressions they make on host families, friends, schools, teachers and neighbors can influence entire communities. Young people may seek out cultural exchange for adventure and the thrill of the unknown, but they end up getting something else entirely out of the experience. They emerge as young adults, more independent and mature, seeing with fresh eyes. And, as much as they learn about new cultures, these students learn more about themselves. What they learn now will last a lifetime.